Explore Costa Rica with our exceptional tours and certified local guides, we guarantee an extraordinary experience that you will remember as the best day ever!"
Our history
In 2003 a young boy began to work at the Liberia International Airport, and he start to notice how the tourism was becoming bigger and more popular, so that, he decided to study tourism, and every second that he learned, more he loved it. After doing tours for more many years he heard a recurring phrase, Ever ¨I had the best day ever¨, you should start your own agency or tour operator, well I can say now, thank you all!! For encouraging me to do it and support me, I am a local guy that love his country and love to see people happy in it.
Mission
To serve our clients with enhanced travel experience by providing quality Services that address their Travel needs, in addition support the local economy making arrangements with local providers, doing this for sure will help to support this economy, as well as show the beauty of the region and its culture.
Vision
To be the best and most preferred tour operator in Cosa Rica for every visitor, also help people and companies travel smart and achieve the best experience from the country. As summarize, we want to be the best host for every visitor, be the connection between Costa Rica and the rest of the world, showing the authenticity and beauty of the country.
Corporate values
We are a company committed to the development and growth of our collaborators and residents of the region, ensuring the environmental sustainability of our initiatives and the fulfillment of our social and ethical commitments.
Excellence
Respect
Honesty
Responsibility
Passion
Social responsability
Address
Guanacaste, Costa Rica
---
Help center
Our sales and reservations staff is more than willing to assist you with information on our products and services. How to contact us?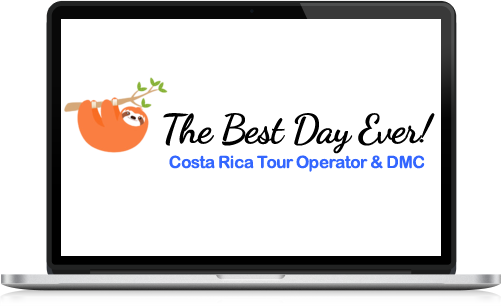 Get started

with The Best Day Ever!

We offer you the simplest and most personalized reservation system, we have designed and thought exclusively for your safety.
1

Explore & discover our tours

2

Chat with us about options

3

Reserve & Confirm your order
Start Now