National Park
Transport
Lunch
Insurance
Tour Guide.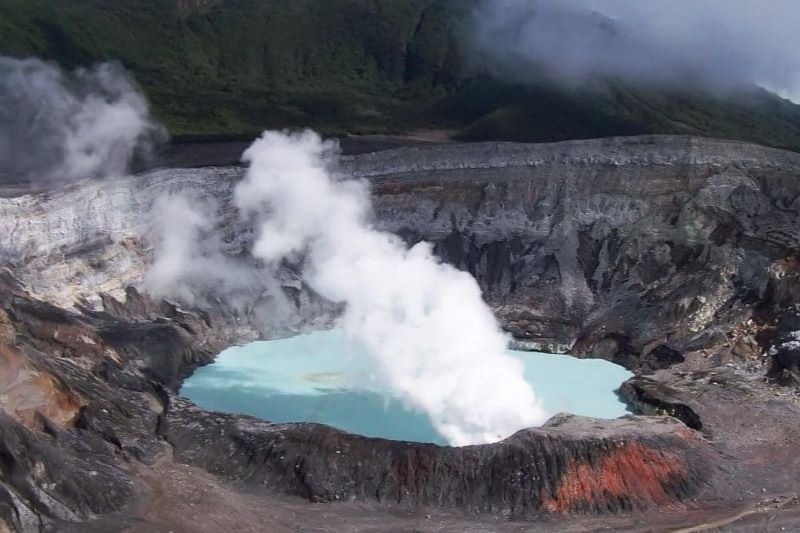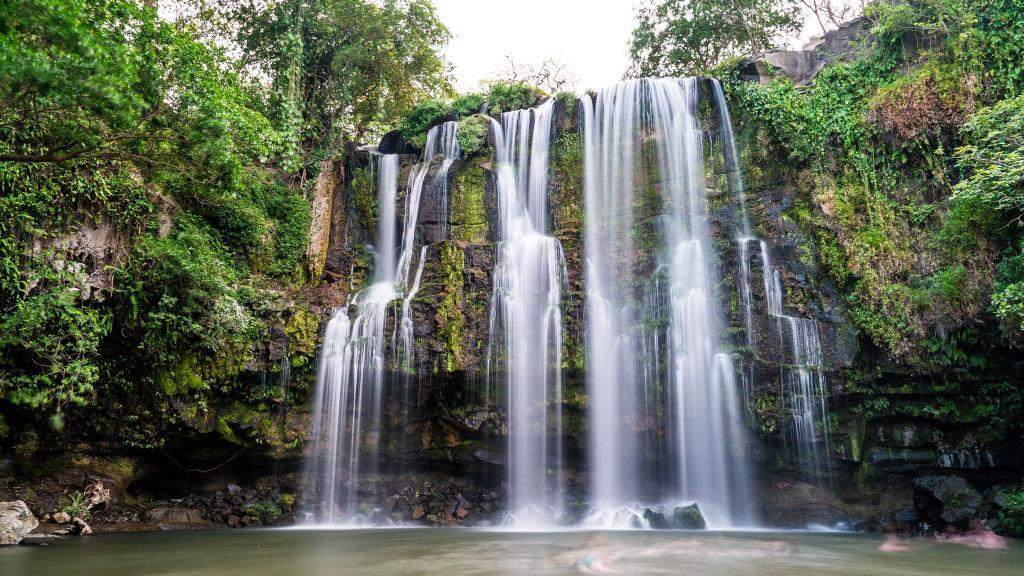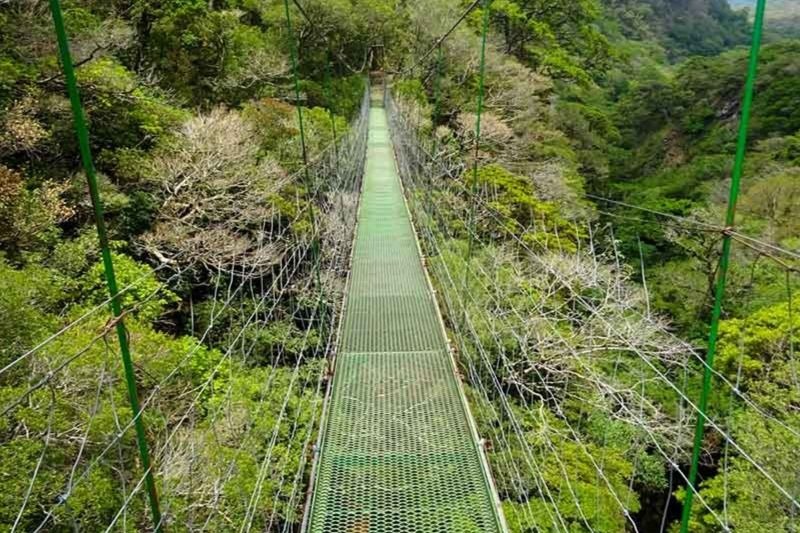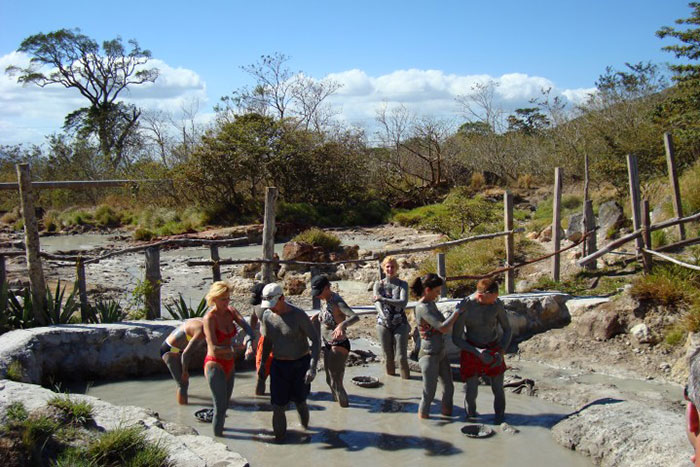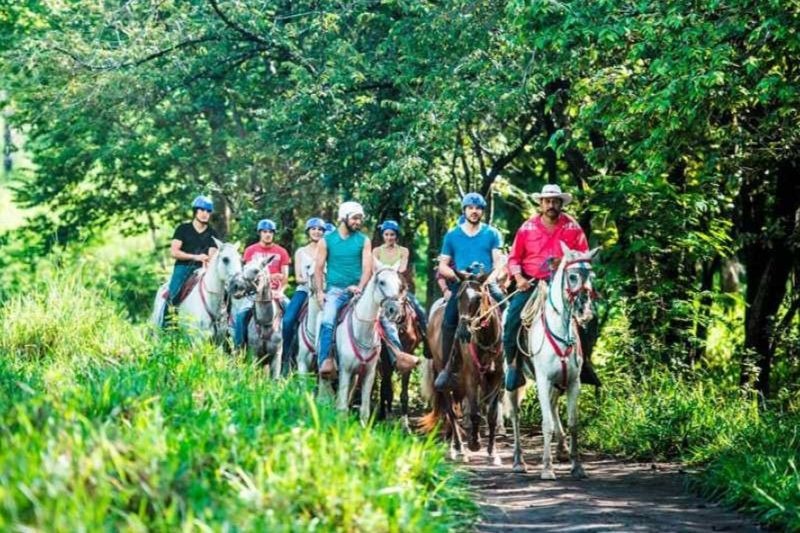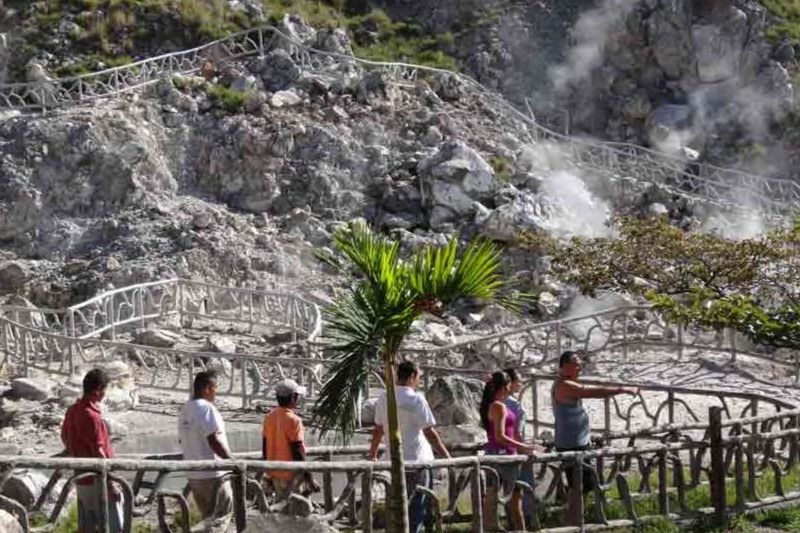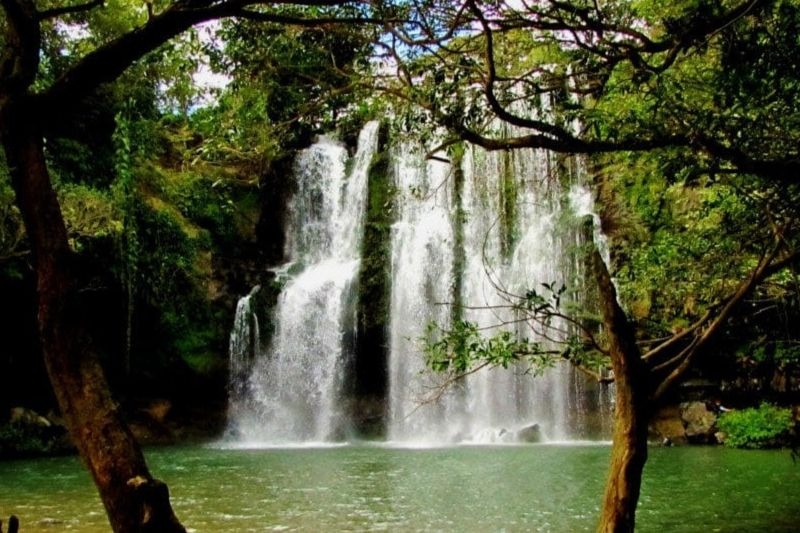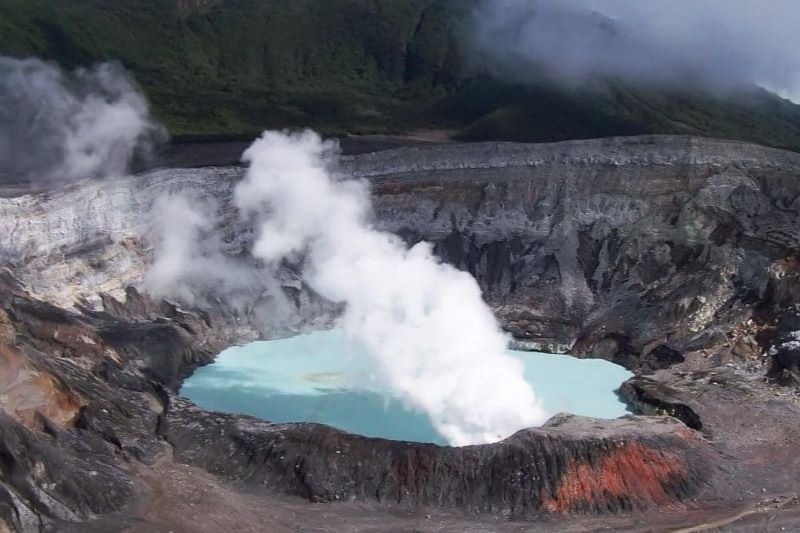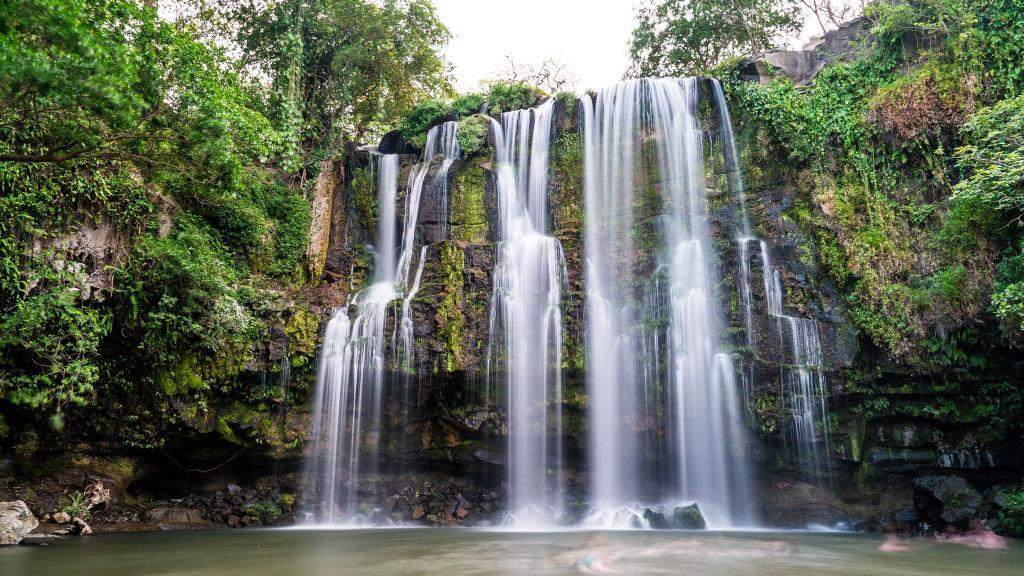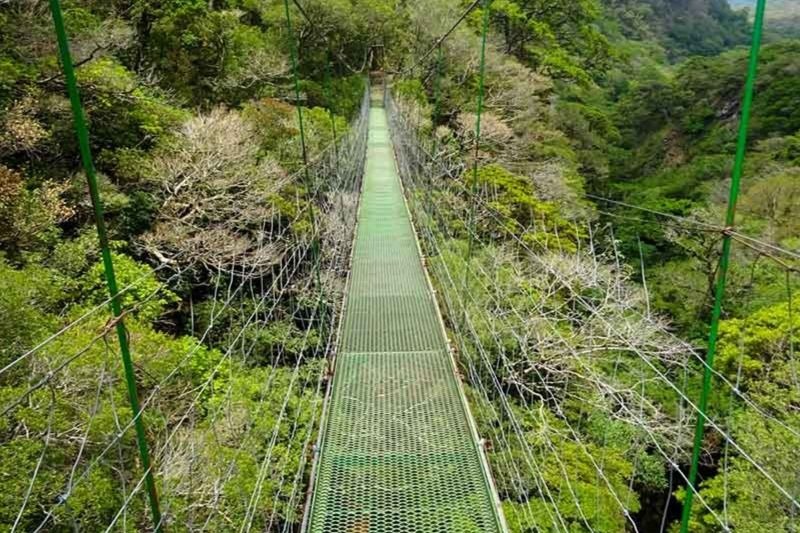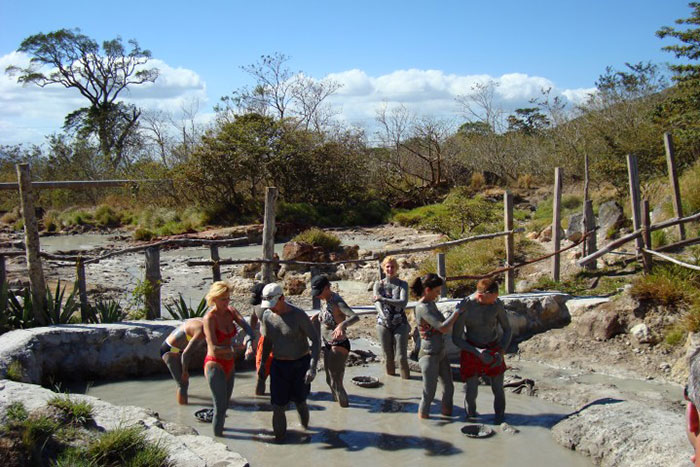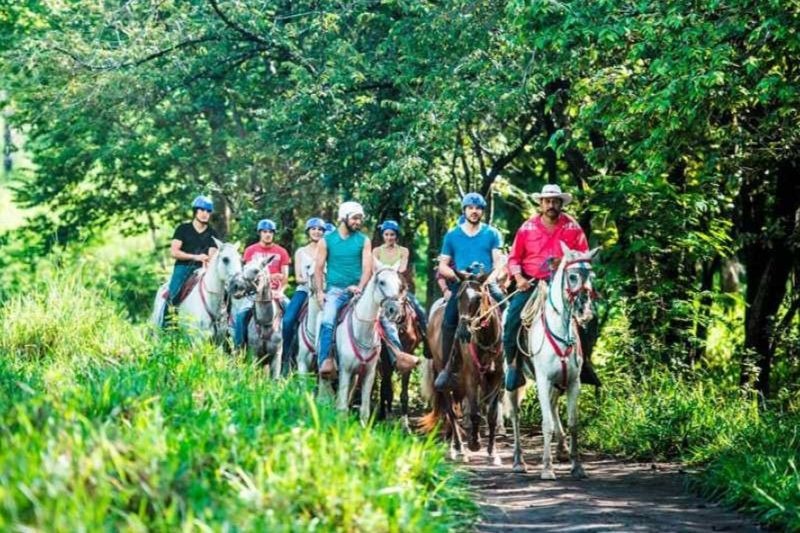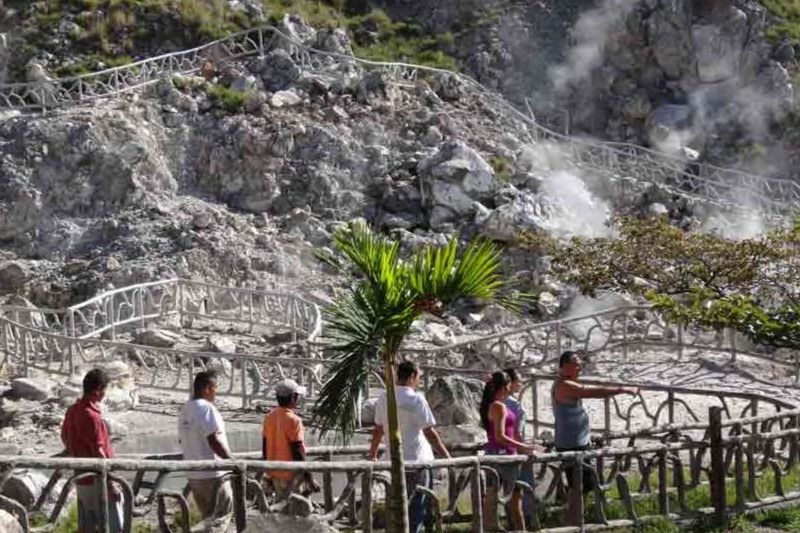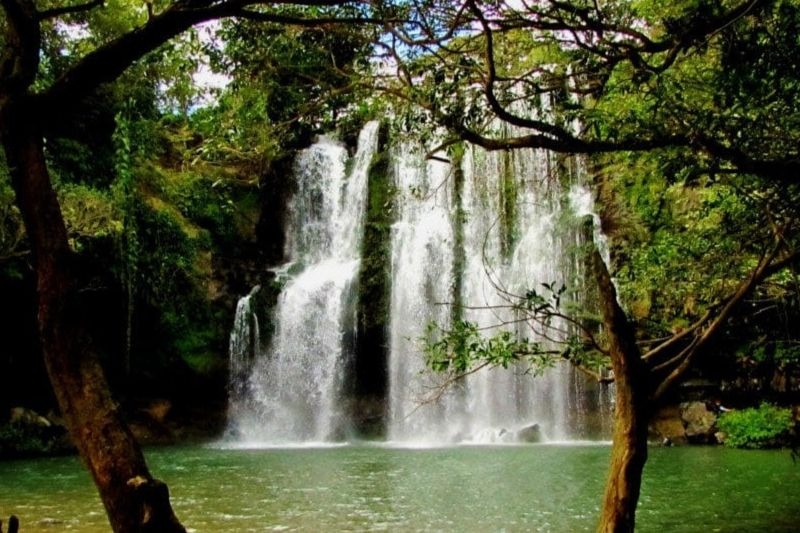 ---
Description
Miravalles Volcano
This tour will observe the burners of Miravalles Volcano´s active crater with volcanic mud pots and which temperatures range from 40 degrees to 100 degrees Celsius. You will be able to watch closely the fumaroles, hot stones and crystallized sulfur among other scenic beauties. You can also make use of the mud baths in our outdoor/natural spa as well as 3 thermal pools where you can take advantage of the wealth of properties that these waters of volcanic origin have. We also have a sauna, in this area you will find another 3 extra pools to enjoy a day full of adrenaline.
Besides all of this, we will visit a couple of waterfalls and Muco Cable hill is done with either tractor ride or horse back riding and it includes crossing a 40 meter (120 ft) long hanging bridge with impressive views to the waterfall. It also includes hiking in the primary forest trails where you can see a variety of animals such as birds, reptiles and others.
Since Miravalles Volcano has many different activities, the best way to set it up is contacting one of our representatives.
What's included
All our tours are private, that allows to provide a better service and the opportunity to teach and show more of our country Costa Rica.
Private Transportation.
Bottle of waters.
Traditional Costarican Lunch.
Insurance.
Bilingual Guide & Transportation w/ AC
Also you will have included:
+ Hanging Bridges.
+ Waterfall w/swimming (along our drive to volcano)
+ Horse back Ridding.
+ Waterfall.
+ Hiking.
+ Tractor Ride.
+ Walk through volcanic site w/ geothermal activity.
+ Natural Sauna, volcanic Mud Bath & Hot Springs.
---
Schedule
1st January to 31st December
Monday
AM / PM
Tuesday
AM / PM
Wednesday
AM / PM
Thursday
AM / PM
Friday
AM / PM
Saturday
AM / PM
Sunday
AM / PM